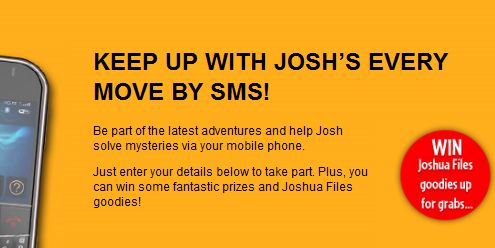 We've found a way to receive messages straight from Josh!
The official UK website of THE JOSHUA FILES, thejoshuafiles.com will be  forwarding his secret messages direct to readers. You'll be able to find out what he's been getting up to in the invisible city of Ek Naab.
You can sign up to be kept notified – register on thejoshuafiles.com!